Ledgible is a cryptocurrency tax and accounting product suite created by Verady, Inc. The Ledgible product suite contains three applications. This guide has been written to help introduce customers to our products and explain the difference between each of them.
Here are direct links to each section:
Ledgible Tax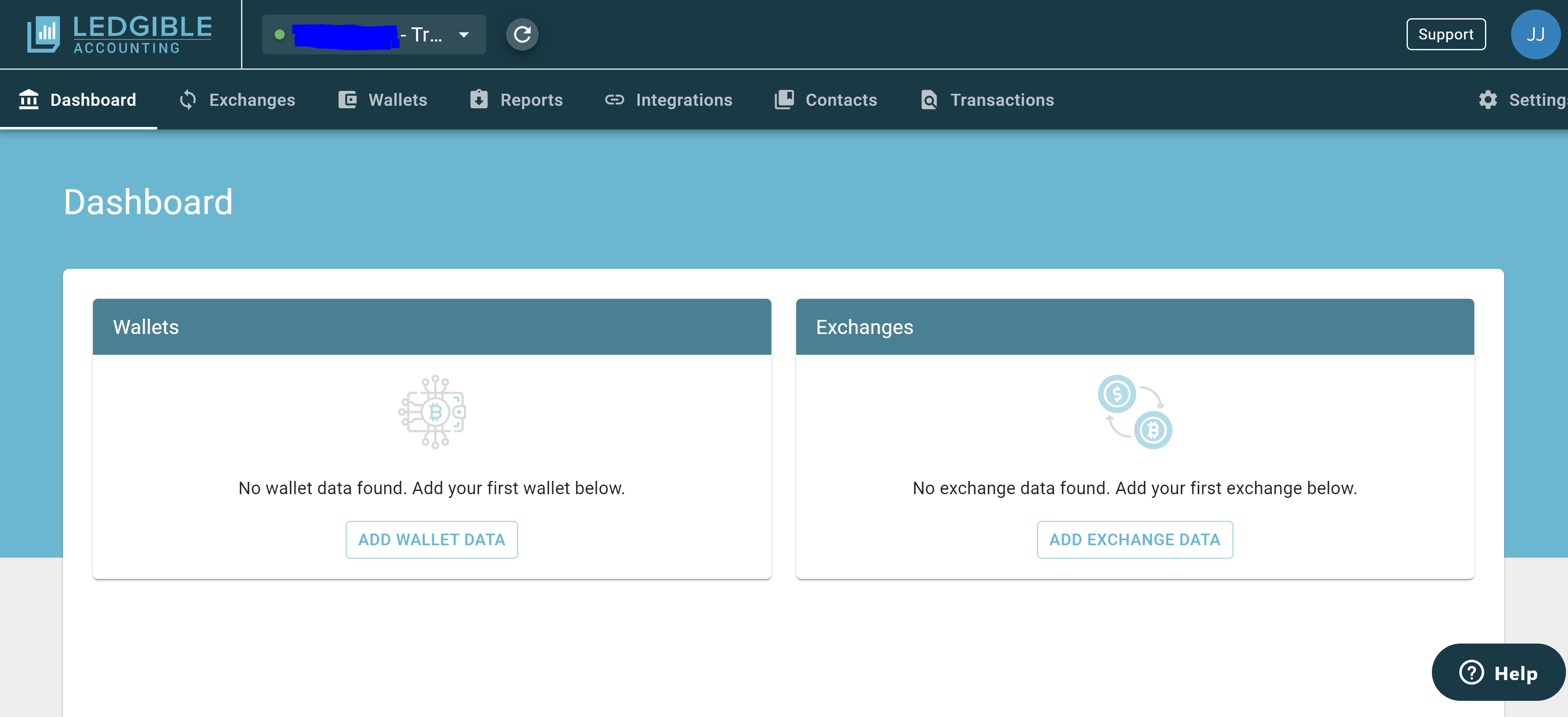 Ledgible Tax is our consumer-facing tax application. This product is useful for all individuals who need to file taxes on their cryptocurrency assets. You can add natively supported wallets and exchanges via our integrations to allow automatic syncing of historical and future transactions, or add your data sources using the file import or manual entry option, which allow you to add your cryptocurrency transactions from any wallet or exchange.
You may create an account on Ledgible Tax and use most of its features for free; there is only a charge if you will need access to reports. Reports are purchased for each tax year- for example, if you only wish to generate reports on the most recent tax year, then you would only pay for one year of reporting, regardless of the length of your transaction history.
Pricing for Ledgible Tax begins at $49 annually and increases based on the number of total transactions added to your Ledgible account (see image above for details). We base the price on the total number of lifetime transactions (rather than annual transactions) because past transactions will still need to be checked in order to obtain accurate pricing information for the purpose of reporting on your short and long term gains and losses.
Ledgible Accounting
Ledgible Accounting is our product for businesses in need of crypto bookkeeping. It features many similar features to Ledgible Tax, with the addition of a more in-depth dashboard, a wider array of available reports, and direct General Ledger integration options (Xero, Quickbooks Online, Netsuite, etc.).
We customize our Ledgible Accounting plans to meet your business needs, so reach out to us today to get started! You can sign up for Ledgible and start a 30-day free trial with Ledgible Accounting. Once you are satisfied with your evaluation of the product, simply contact our team (either directly through the app or by emailing us at support@verady.com) to get a quote on the plan that works best for your needs.
Ledgible Tax Pro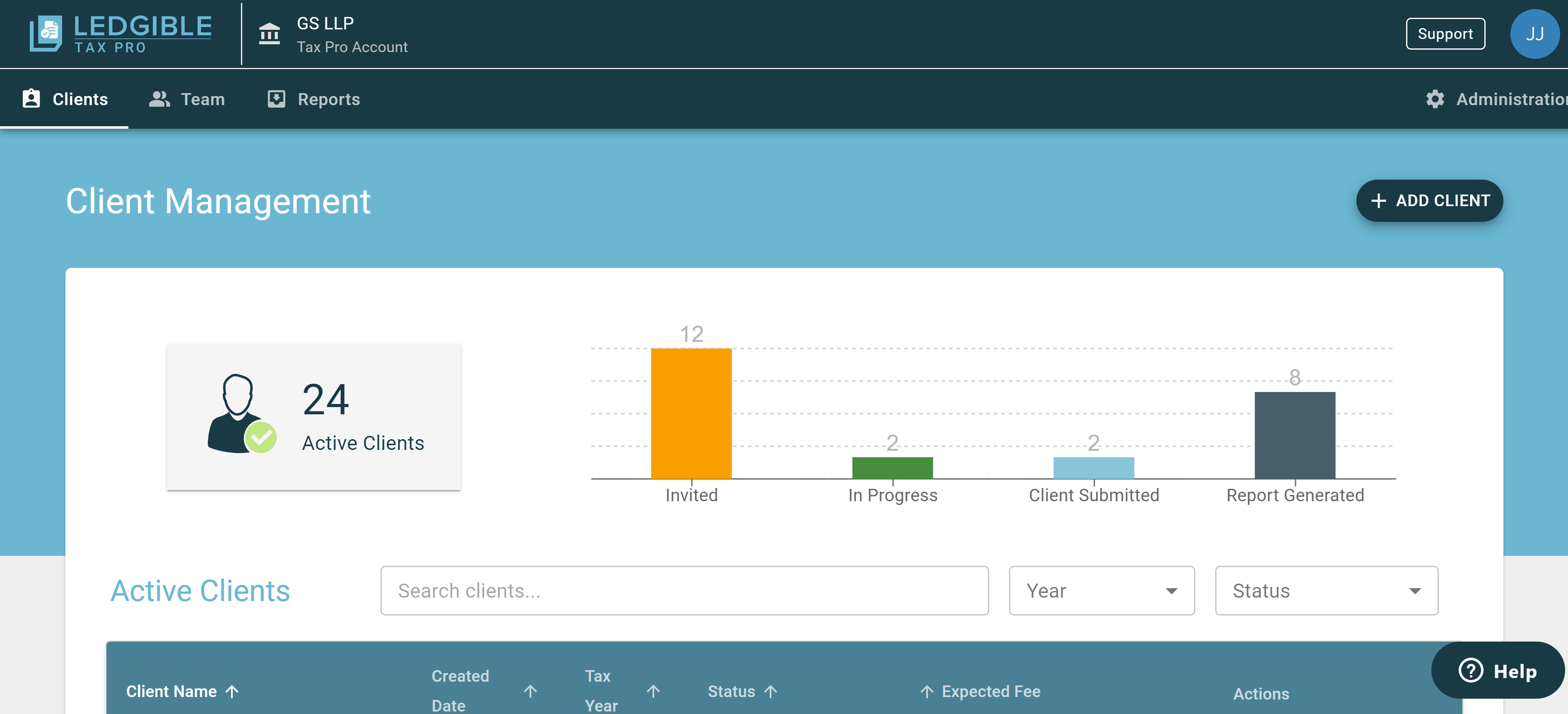 Ledgible Tax Pro is our product designed for accountants, CPAs, and other tax professionals who have clients that may find our Ledgible Tax product useful. Ledgible Tax Pro essentially gives the tax professional the option to have direct access to all their clients' Ledgible Tax applications directly within their own Ledgible Tax Pro application. So long as the client grants access to the Ledgible Tax Pro user, they can essentially do everything and have all the same control over the account that the client/account owner has.
Please note that if you are a tax professional who has clients that use our Ledgible Accounting module, you will just need to be added as a user on that Accounting account, and cannot access it through the Tax Pro app.
Please fill out the form on our website (located here) to sign up for Ledgible Tax Pro. Tax Pro is available at no additional cost to you; by default, Tax Pro accounts are set to Client Pay, where all of your clients will pay for their Tax account (starting at $49 annually) and you as the tax professional will never be charged for using Ledgible Tax Pro. Alternatively, we offer the option to switch your account to Preparer Pay, where your clients will not be charged when using Ledgible Tax, but you, the Tax Pro user, will be charged on their behalf. You can choose to bundle the cost of Ledgible in with the services you already provide your clients, or pass the charge along to them on your end. Please reach out to our team at support@verady.com if you would like to discuss switching your Tax Pro account to the Preparer Pay pricing model.