The End of Day Balances Export report provides a single CSV file containing a normalized record of the historical asset balances of each wallet or exchange as of a given date.
Note: The "End of Day" time used for this report's balances is based on UTC
The output file may be opened in tools like Microsoft Excel and Google Sheets for review or further data filtering.
To generate the report, follow these steps:
1. From the Ledgible Dashboard click the Reports tab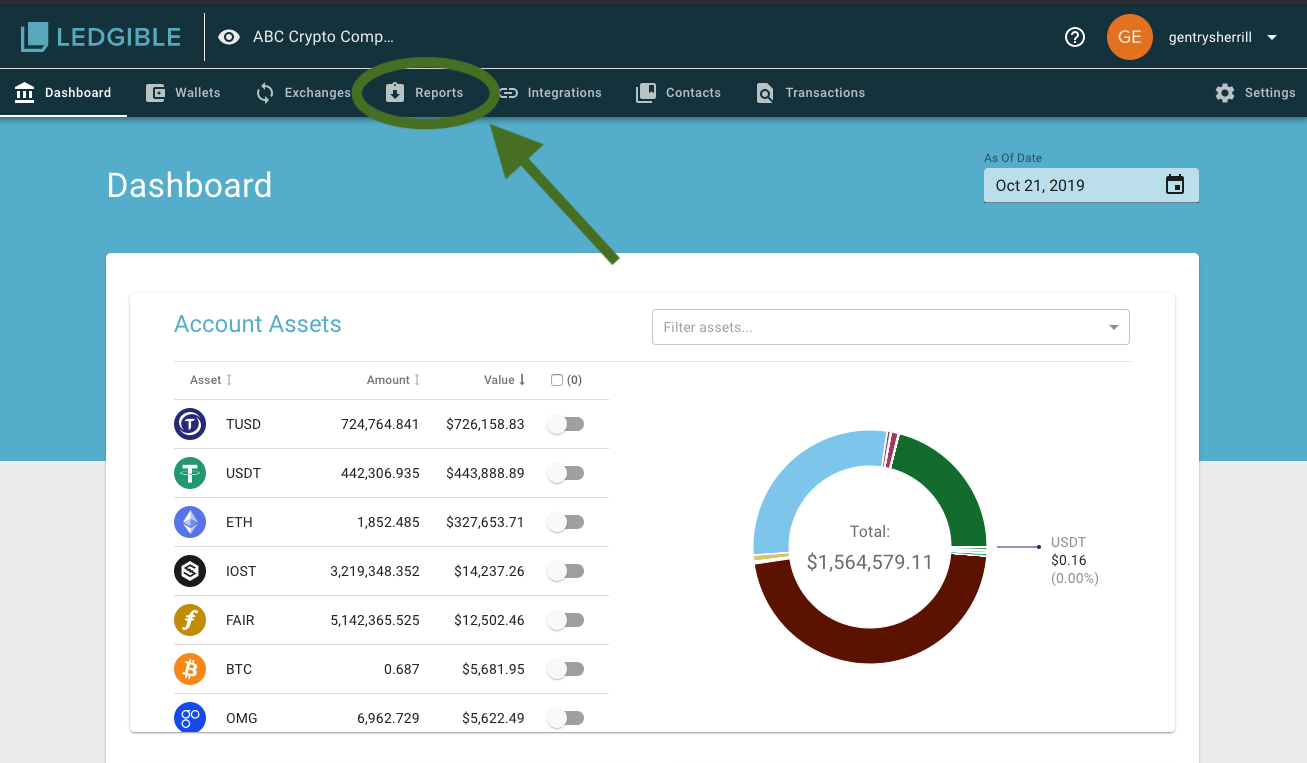 2. On the Reports tab, click the Plus (+) button to start your report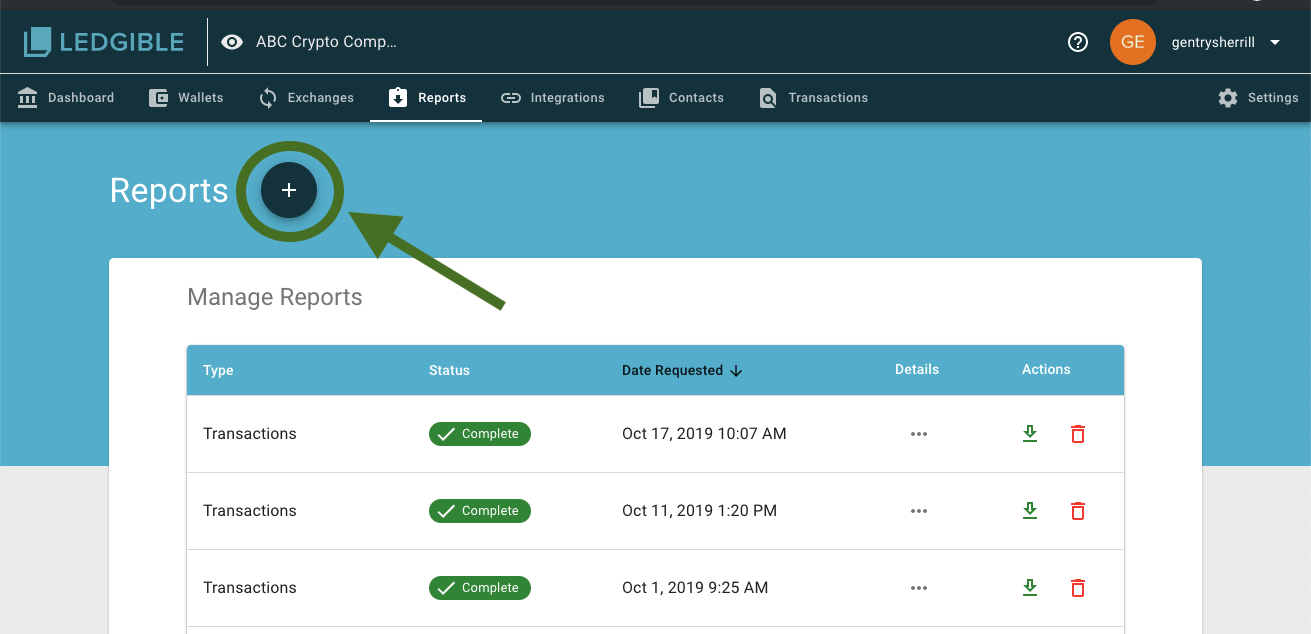 3. On the report menu, select the choice for End of Day Balances Export and click Next on the bottom right of the form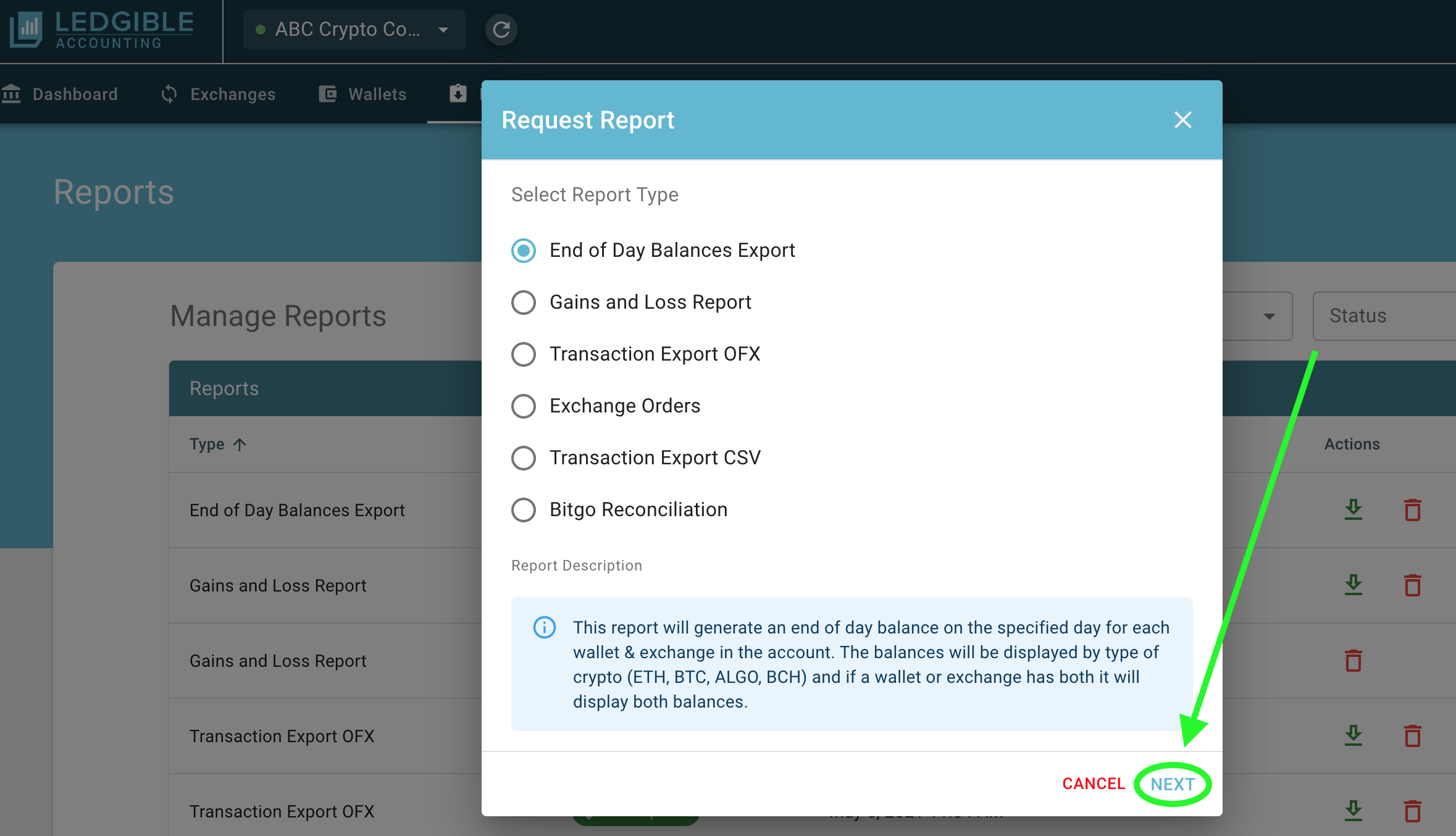 4. Select the date for which you would like to run the report
When you're ready, click the Create button on the bottom right of the form to generate your report

5. You will see a message that your report request was submitted successfully:
Click the Close button on the report modal to return to the initial reports page
6. The report you just created will be at the top of the report list; if In Progress is listed under Actions, wait a moment and refresh your browser page. Once you see the Green Download Arrow available, click the arrow to download your report
7. The report will download to your machine; once the download is complete, open the report in your preferred spreadsheet or text editor.