Nexo.io is a popular service that provides interest payments on crypto as well as other valuable services.
Currently there is no file download or API integration to Nexo, so tracking the deposits and interest payments are done best through the flexible manual exchange capability in Ledgible Crypto.
First go to the exchanges tab:
Next click Add Exchange Data and select Manual Entry and click Next
Add the deposit that you sent to Nexo and be sure the time of deposit is set to within 1 hour of when you sent it so that Ledgible will match the transactions.
And then name the exchange:
Next go to View Exchange:
And click on the Imports Tab: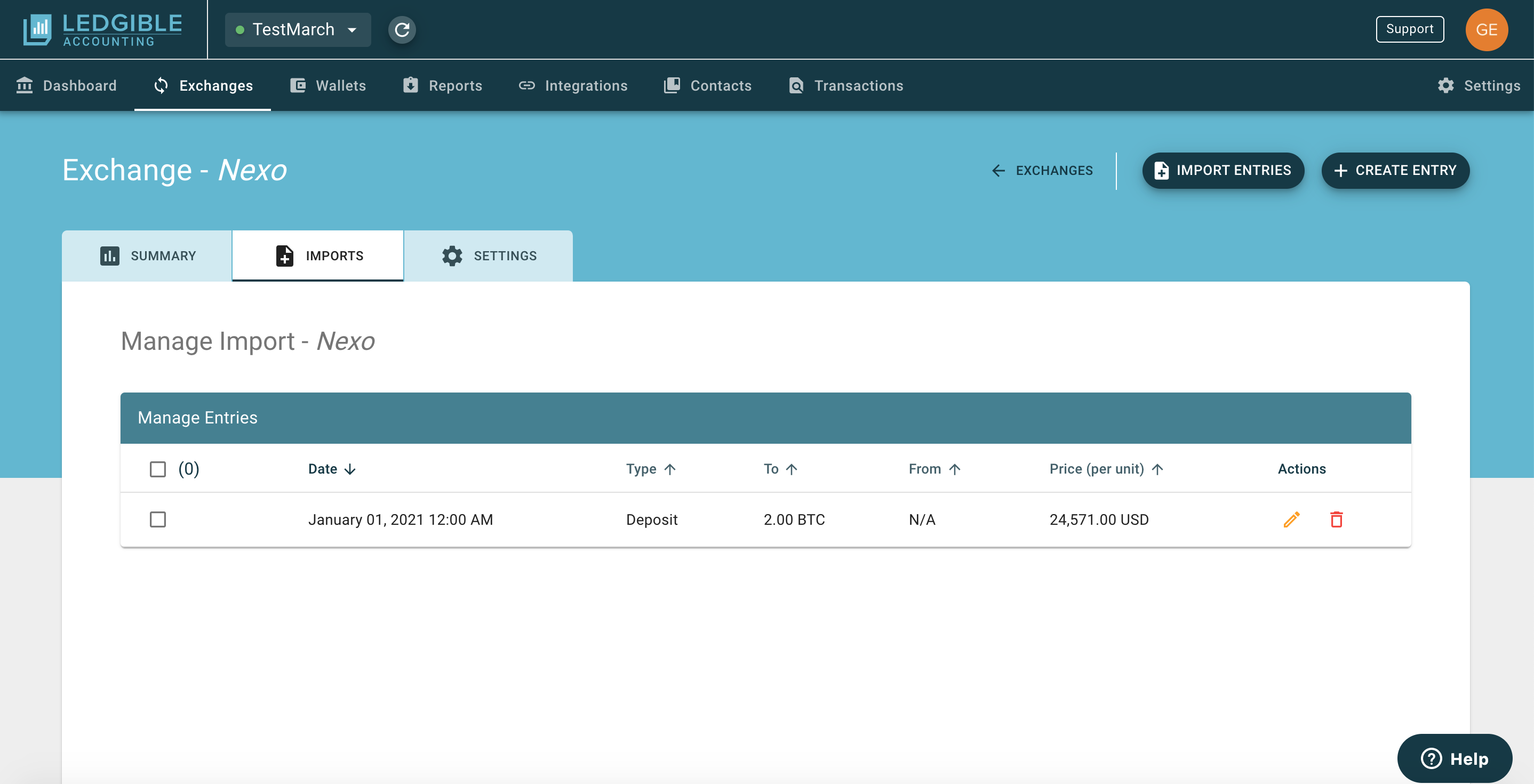 Now click Create Entry and add your Interest payments from Nexo as transactions - Easy!