To add a new user to your Ledgible account, follow these steps.
Note: You must have 'Admin' or 'Owner' level permissions to provision users for an account
1. On the Ledgible Dashboard, click the Settings button on the upper right of the page
2. On the Settings page, click into the Users tab
3. Click the Add User button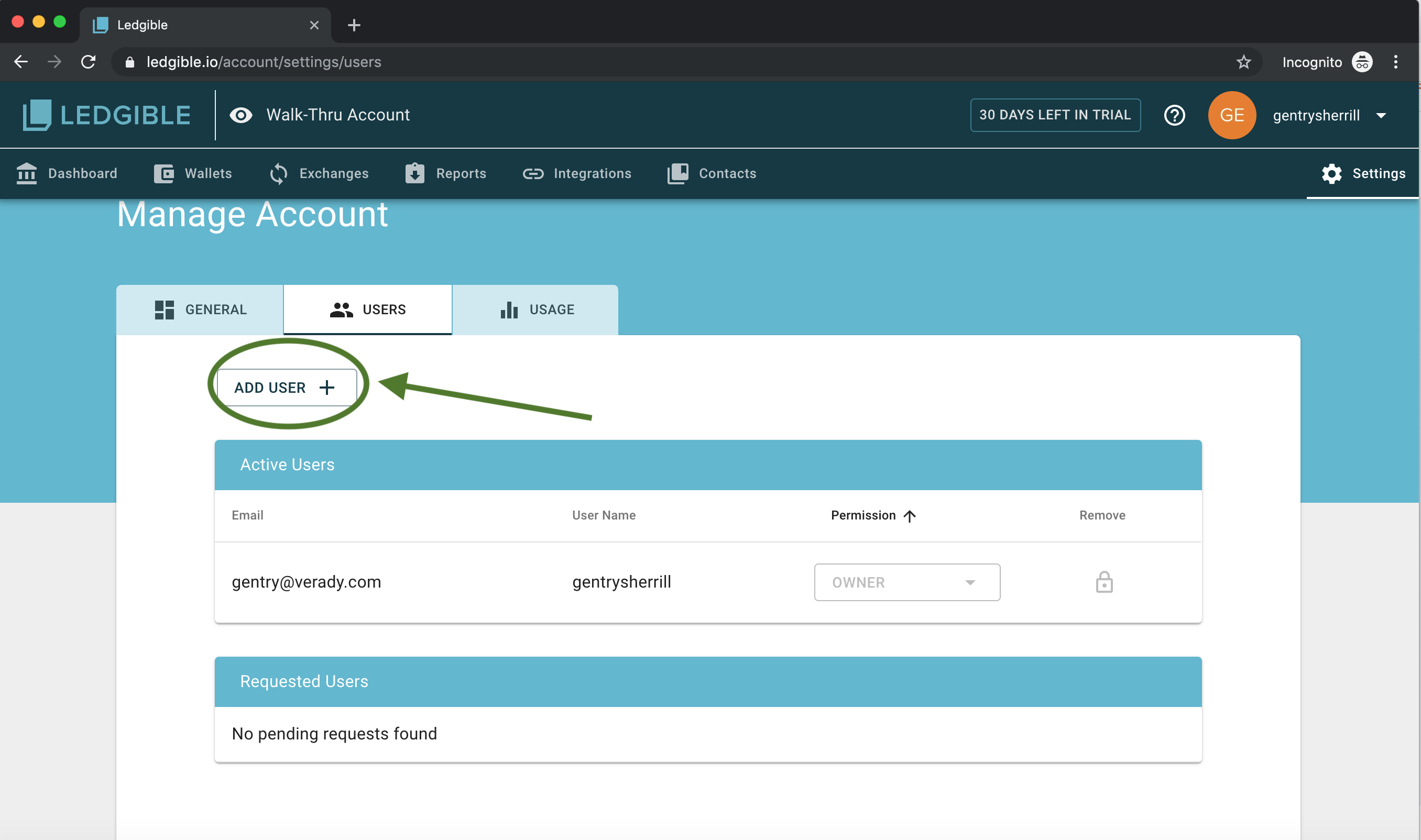 4. On the modal form, enter the email address of the user you want to add to the account. Also select the permission level you would like to grant them.
Once both are selected, click the Add button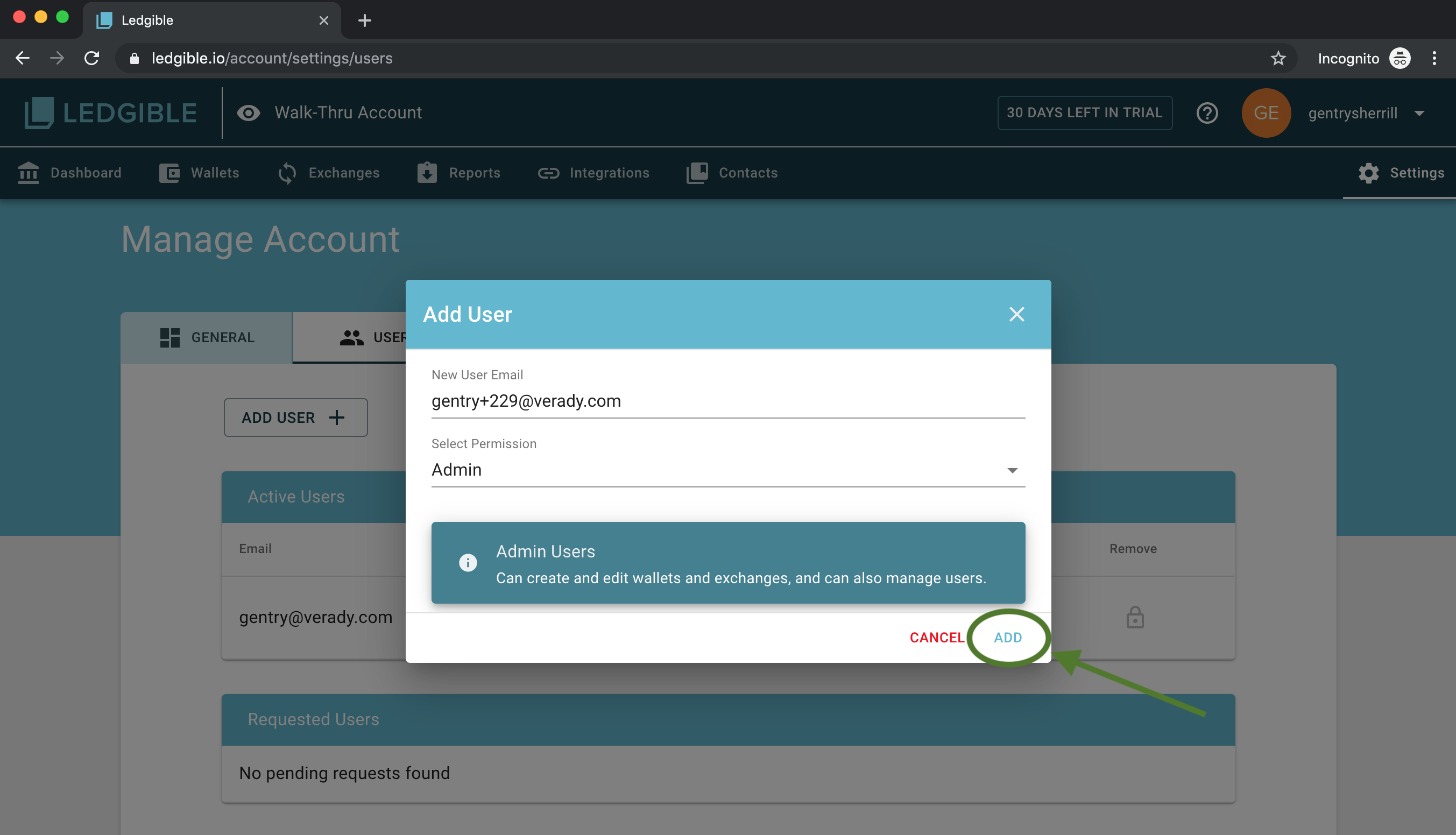 5. The new user will receive an email inviting them to join your Ledgible account; our confirmation screen also provides a direct link that you can share with the user for your convenience.